I LOVE shirt dresses. Absolutely love them.
They are super versatile; you can belt them and add leggings and booties for work, or you can leave a few buttons at the top open for a sexier date night look. You can add jeans and a tank top under it and leave it open or add a baseball cap and sneakers and keep it casual.
My point is, you can wear the RIGHT shirt dress a ton of ways – and as I said in a post from earlier this month; ya girl likes a piece that can work over-time.
I also love the menswear aspect of a good, crisp white shirt dress. One that looks like a very long, tailored version of your husband or your boyfriend's favourite Oxford shirt.
Luckily, I ran across just the ticket when I picked up this gorgeous, SUPER AFFORDABLE crisp white, long-sleeved shirt dress from GS Loves Me. I picked it up back in November and have worn it a few times since; mostly on the weekends and in more casual settings. But, as I am a corporate girl, as I know many of you also are, I wanted to translate it to an office lewk.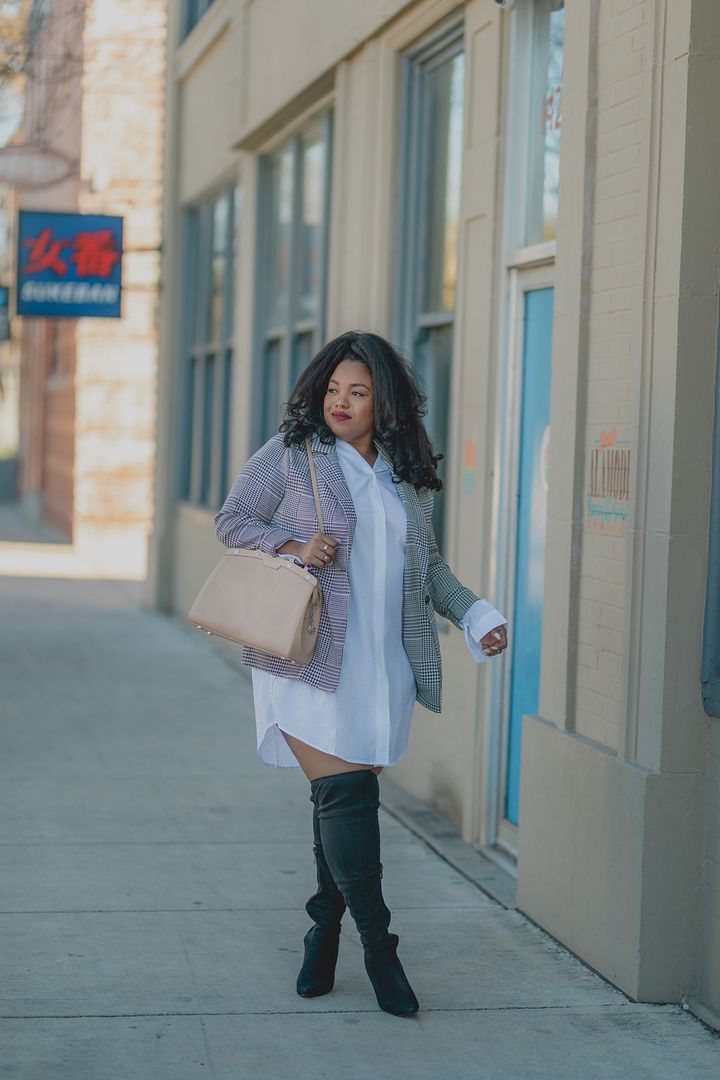 I paired the shirt dress with black thigh-high boots and a checkered blazer I got on super sale at Forever21. I know for many people that thigh-high boots may not be work appropriate, but luckily, there are many so many ways you can wear this shirt dress, I think you'll figure it out.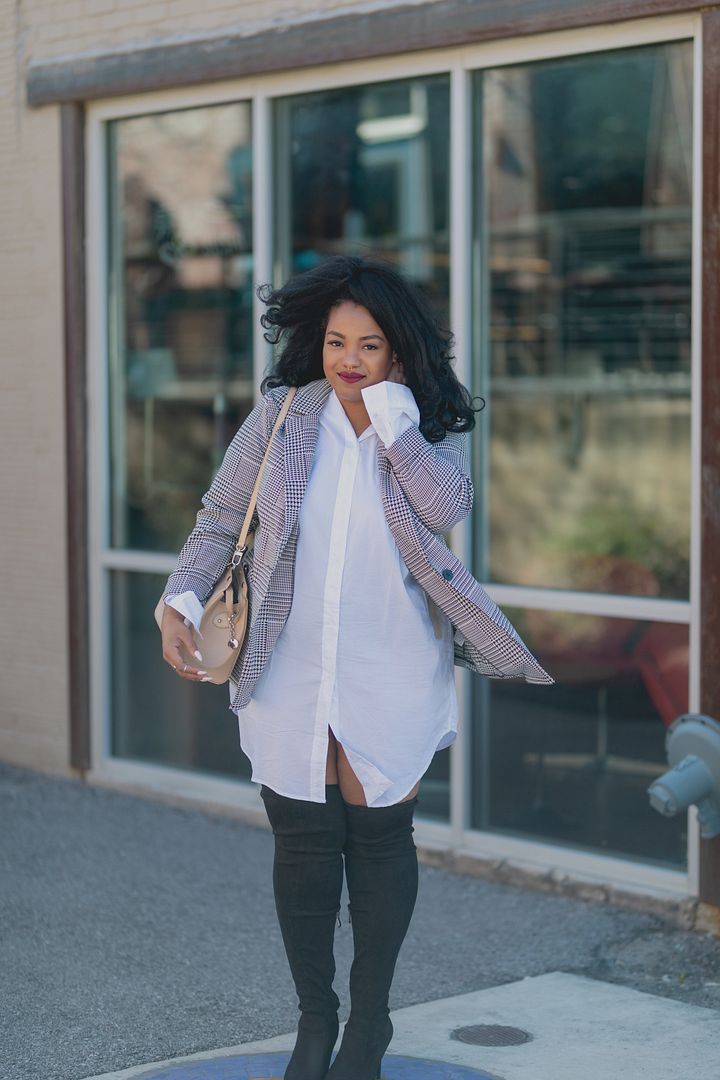 Because this dress is sold out, I've linked a couple of good alternative options below (including the BEST Asos Curve dress, under $40!):
Tell me in comments below how you would pair this super cute shirt dress – or head over to my Facebook and/or Instagram and let me know!
Look Details: GS Loves Me Shirt Dress (sold out), UrbanOG Thigh High Boots (old, similar here, here and here), Louis Vuitton Epi Ivoire Brea GM (old), Forever21 Checkered Blazer (sold out)