Now let's get ONE thing straight right now – I do NOT wear pink. Not hot pink, not baby pink, not neon pink. No pink. Even before I made the switch to wearing neutral colours only, I still never wore a ton of pink.
Fast forward to late 2016 and I discovered "Millennial Pink," it's not a regular pink, it's a cool pink (points for that Mean Girls reference, thank you very much!), it's very nude-ish with these gorgeous lilac undertones, and has a very surprising history. According to a Bustle.com article (linked above), a colour very similar to millennial pink, called "Baker-Miller Pink" was shown to help lower blood pressure and aggression when tested on prisoners at naval facilities. Not to be left out of the forefront of a trend apparently, Kendall Jenner painted her bedroom in the Baker-Miller colour to help calm her nerves.
This GORGEOUS dress was quite popular in a few shades – I saw it first in black, then olive; but I wasn't particularly moved until I saw it in this beautiful millennial pink.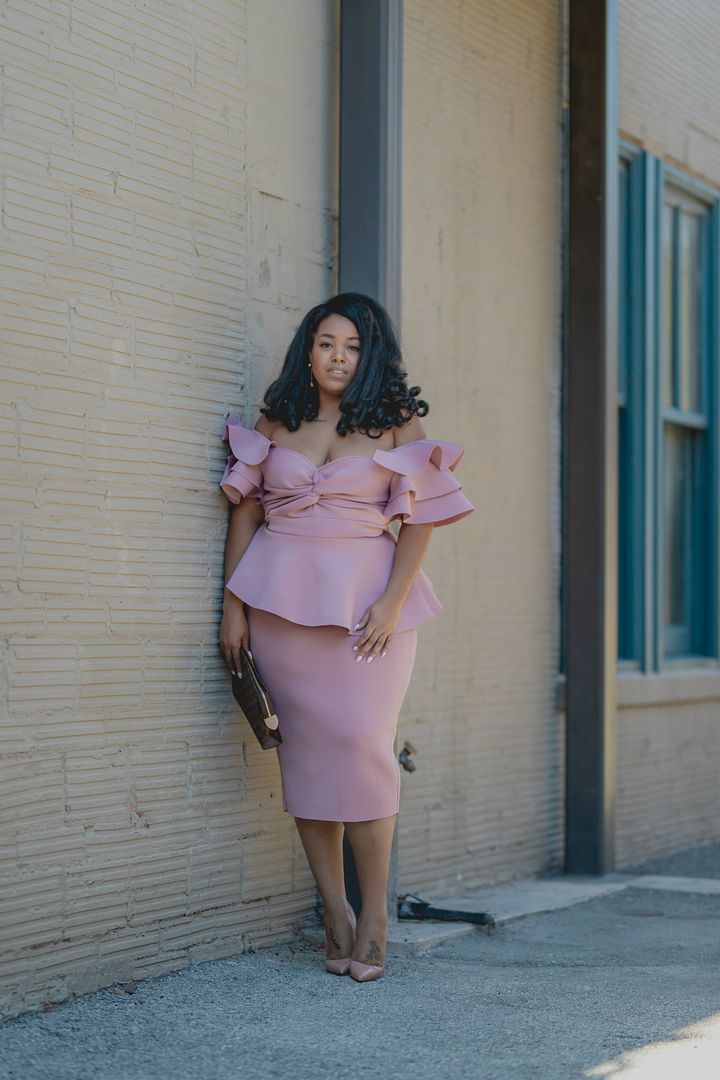 I purchased the dress from a relatively new online retailer, Asoph.com, after seeing one of my favourite Youtubers, Daquana White, do a few hauls with them. She had a great discount code and the dress was LESS than $40! A steal!
My order came very quickly and I was happy with the customer service and price of my dress and shipping. I am planning on giving them another order soon and seeing how my second order goes (will keep you guys updated!)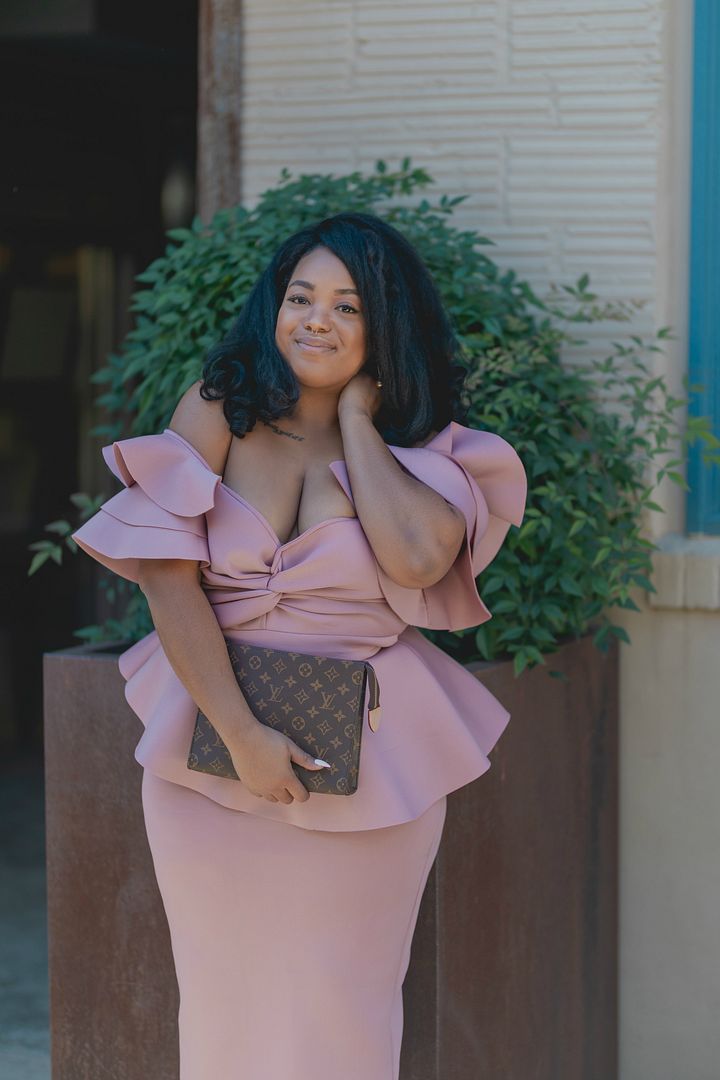 I paired this dress with a Louis Vuitton Toiletry Pouch 26 and a pair of nude CL So Kate 120mm. With Valentine's Day right around the corner, I think this is a GREAT option, it's super-flattering with it's sexy, off-the-shoulder neckline and peplum style top (HELLO! Hides the belly). I would definitely recommend this look for a dinner date or as wedding guest (which is where I wore it!).
Are you sold on Millennial Pink? Comment below, or head over to my Instagram and/or Facebook to let me know what you think!
Look Details: Asoph Peplum Princess Dress (I'm wearing a 3X, it runs a bit small), Christian Louboutin So Kate 120 mm, Louis Vuitton Toiletry Pouch 26